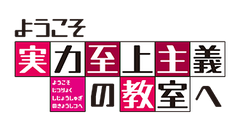 Welcome to You-Zitsu Wiki, a mediawiki-based encyclopedia dedicated to everything about Shōgo Kinugasa's hit series Yōkoso Jitsuryoku Shijō Shugi no Kyōshitsu e. We are striving to be the most comprehensive encyclopedia covering information on the You-Zitsu franchise, supporting fans globally.
We are more than happy that you, A Mysterious Visitor, can join us in reaching our goal. You can start by creating an account and help out instantly. Please help us by creating or editing any of our articles!
With the help of 13 active users, there's currently 44,866 edits made to
578 articles and 2,822 images on this wiki database.

About Our Wiki Database • Administrators • Recent Changes • Pages • Photos • Help
To all contributors, make sure to read the Rules and Policies before contributing
to avoid having your edits reverted or, in worse case scenario, getting blocked.

Rules • Guides • Blocking policy • Image policy • Naming policy • Talkpage policy
The story takes place at Advanced Nurturing High School, a leading prestigious school with state-of-the-art facilities where nearly 100% of students go on to university or find employment. The students there have the freedom to wear any hairstyle and bring any personal effects they desire. The said high school is a paradise-like school, but the truth is that only the most superior of students receive favourable treatment.
The protagonist Kiyotaka Ayanokōji is a student of D-Class, which is where the school dumps its "inferior" students in order to ridicule them. For a certain reason, Kiyotaka was "careless" on his entrance examination, and was put in D-class. After meeting Suzune Horikita and Kikyō Kushida, two other students in his class, Kiyotaka's situation began to change.

Tsubasa has hip-length light-blonde hair that is tied in the back by a white bow with bangs hanging over her forehead, blue eyes and a pretty well-endowed figure. She is seen so far wearing formal school attire consisting of a white blouse paired with a buttoned crimson blazer and blue ribbon, and a short-length white sailor striped pleated skirt.
Tsubasa is a very polite girl who speaks in a calm and respectful tone to whoever she is speaking to. However, she also has a confident side to her. In her OAA, Tsubasa has the second highest score among the six freshmen introduced, only being a point under Takuya Yagami.
For the 2nd Year arc, when asked about her aspirations for the next year, she answered "To do my best in order to not drag my class down. After that... to be able to remain as myself in this school forever."
➣ More on Tsubasa Nanase ... | History
The anime adaptation of Yōkoso Jitsuryoku Shijō Shugi no Kyōshitsu e light novel series was on-air this Summer 2017. The finale synopsis can be found here.

Inaccurate info and spoilers abound: browse at your discretion. Editors, please provide sources for contentious or spoiler info.

From Official You-Zitsu (TV) Website

19 October 2017 - Disclosure of bonus picture of Blu-ray & DVD store purchase privilege
12 October 2017 - Release of Blu-ray & DVD Volume 2 Information
4 October 2017 - On Friday, October 6, GYAO! will deliver all the stories at once. Come and have a look here.
The You-Zitsu Wiki has its own official Discord server and Subreddit channel. Click on the respective icon below to join us!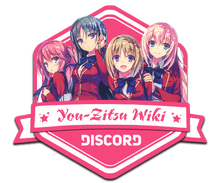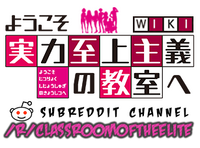 The You-Zitsu Fandom has its own camp sites. Click on the respective icon below to join your fellow fans to talk about your Favourite heroine!