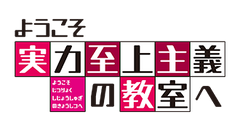 Welcome to You-Zitsu Wiki, a mediawiki-based encyclopedia dedicated to everything about Shōgo Kinugasa's hit series Yōkoso Jitsuryoku Shijō Shugi no Kyōshitsu e. We are striving to be the most comprehensive encyclopedia covering information on the You-Zitsu franchise, supporting fans globally.
We are more than happy that you, A Mysterious Visitor, can join us in reaching our goal. You can start by creating an account and help out instantly. Please help us by creating or editing any of our articles!
With the help of -1 active users, there's currently 29,489 edits made to
388 articles and 1,361 images on this wiki database.

About Our Wiki Database • Administrators • Recent Changes • Pages • Photos • Help
The story takes place at Advanced Nurturing High School, a leading prestigious school with state-of-the-art facilities where nearly 100% of students go on to university or find employment. The students there have the freedom to wear any hairstyle and bring any personal effects they desire. The said high school is a paradise-like school, but the truth is that only the most superior of students receive favourable treatment.
The protagonist Kiyotaka Ayanokōji is a student of D-Class, which is where the school dumps its "inferior" students in order to ridicule them. For a certain reason, Kiyotaka was "careless" on his entrance examination, and was put in D-class. After meeting Suzune Horikita and Kikyō Kushida, two other students in his class, Kiyotaka's situation begins to change.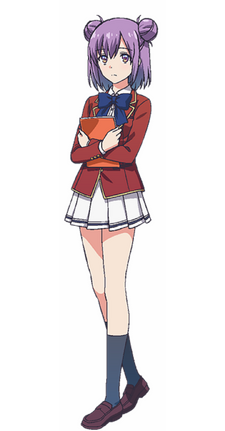 Akane Tachibana (橘 茜, Tachibana Akane) is a student of class 3-A and the former secretary of the Student Council.
While she is usually seen with a smile on her face, Akane can shed this happy attitude in favor of serious one. She takes her position seriously, as shown when she was making her statements in Ken's case and her voice caused all sides even delinquents like Ken to be silent.
She has feelings for Manabu Horikita and admires his abilities as her superior. Though at the same time, she also seems to be afraid of him as well due to getting nervous when he glared at her for almost questioning his intention of recruiting Kiyotaka Ayanokōji into the Student Council.
➣ Read more ... | History
The anime adaptation of Yōkoso Jitsuryoku Shijō Shugi no Kyōshitsu e light novel series was on-air this Summer 2017. The finale synopsis can be found here.

Inaccurate info and spoilers abound: browse at your discretion. Editors, please provide sources for contentious or spoiler info.

From Official You-Zitsu (TV) Website

19 October 2017 - Disclosure of bonus picture of Blu-ray & DVD store purchase privilege
12 October 2017 - Release of Blu-ray & DVD Volume 2 Information
4 October 2017 - On Friday, October 6, GYAO! will deliver all the stories at once. Come and have a look here.
The You-Zitsu Wiki has its own official Discord server and Subreddit channel. Click on the respective icon below to join us!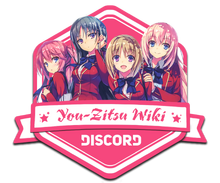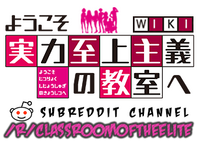 What's your rating on Volume 10 of the light novel series on a scale of 1 to 10?
What's your rating on Volume 9 of the light novel series on a scale of 1 to 10?
Archived Polls
Community content is available under
CC-BY-SA
unless otherwise noted.